Cloth Nappies: What do I need to buy?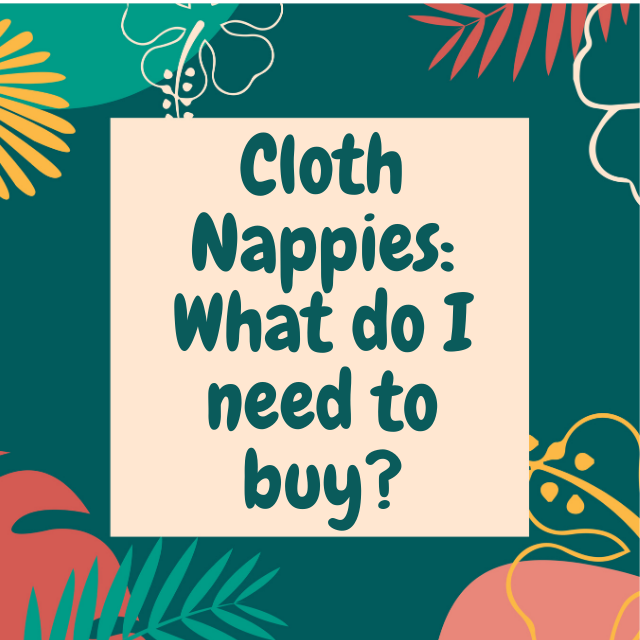 Cloth Nappies: What do I need to buy?
We know that researching cloth nappies can sometimes feel like information overload. Wouldn't it be easier if there was a shopping list you could use to just buy what you need in a few clicks and sit back and await delivery?
The good news is, we have created some shopping lists. The less good news is that you will need to do a little bit of research before the shopping lists become useful.
Before you scroll to the bottom and start filling your basket, we do suggest you consider a few things first. What type of nappies do you want to use? If you haven't worked this out yet then please visit our blog post What are the different types of cloth nappy? It is also a good idea to visit our Cloth Nappy Calculator to get an idea for how many nappies you might need. As a rule of thumb, a newborn baby will use around 10 nappies per 24 hours and this decreases over time to perhaps 6 or 7 per 24 hours by the time baby is 4 – 6 months old.
Once you have a feel for which kind of nappies you'd like to use, and how many, you can select the relevant shopping list from those below. You might find that in due course you want to try something different, or that you need to add a little extra absorbency. The lists below however are intended to ensure you are able to buy the correct component parts. Terry nappies are not much use without wraps, pocket nappies are useless without inserts. The lists below will ensure you buy all the bits you need for your chosen nappy type. We have made some accompanying YouTube videos to help, we have linked to them in the list titles.
Lists:
Flat Nappies and Wraps
Fitted Nappies and Wraps
All-in-Two nappies
Pocket Nappies
All-in-One nappies
1. Flat Nappies and Wraps system
Flat Nappies (Muslins, Terry nappies or prefold nappies)
Nappi Nippa (3 pack should be sufficient)
Fleece liners (optional)
2. Fitted Nappies and wraps system
Nappi Nippa (3 pack) if they do not have Velcro or snaps
Fleece liners (optional)
3. All-in-Two nappies
All-in-Two nappies
Extra inserts if the wraps are wipe clean as you can use them again if not soiled
Fleece liners (optional)
Inserts (we would recommend a mix of microfibre inserts and bamboo inserts to begin with OR newborn size prefolds. You might need to add more at a later date as baby begins to wee more or less, or in greater volumes but less often)
Fleece liners (optional)
Fleece Liners (optional)
Boosters (the same as inserts) might be needed at a later date to boost the absorbency of the nappy.