Drying cloth nappies inside during the winter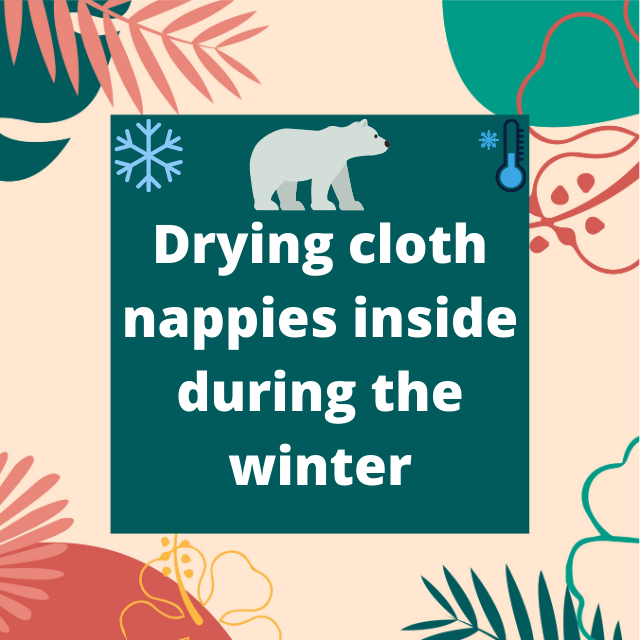 Drying cloth nappies inside during the winter
When the temperature dips and the view out of the window begins to look a little bleak, the drying time of cloth nappies begins to elongate. As a consequence, what was once a perfectly sized stash suddenly feels like it's not quite enough.
Don't despair, it is perfectly possible to get the nappies dry in a reasonable amount of time indoors during the colder months.

Helpful equipment
*A sock hanger: These funny hangers with lots of pegs can hold loads of inserts and pocket nappies. Hang from a curtain pole (at your own risk), above a heater, or in the airing cupboard. They take up a relatively small amount of space but hold plenty so really they are the ultimate space saver when it comes to drying nappies and inserts

*An airer: Most of us have an airer of some sort but even when floor space is at a premium there are lots of options on the market. An over-the-door airer like this, or this, can be really helpful for drying nappies without taking up lots of room around the house.

*A dehumidifier: Even before we had a babe in cloth we owned a dehumidifier. Our house doesn't seem to ventilate as well as some and cold winter mornings always greet us with windows wet from condensation. The addition of wet washing; nappies or otherwise, means there is a massive amount of water is the atmosphere. This means two things; the nappies take longer to dry and the house is at risk of damp. Dehumidifiers can be costly but they are a good investment. Buy the best you can afford, don't fall for false economy. A small tank needs emptying more frequently and will be less effective overall. If you've not had a dehumidifier before you might be surprised by how much water they can collect in a short space of time. We have this one and find it works well however when placed next to wet washing it needs emptying once a day (assuming around 10 hours running time). Performance would be far better if it were placed in a room with a door but our living room wasn't made like that!
Hopefully one of these ideas will help get those nappies dry more quickly and the warm sunny days will soon return.
NB: none of the above links are affiliate