The Cloth Nappy Podcast: S1 E2: All in Two Nappies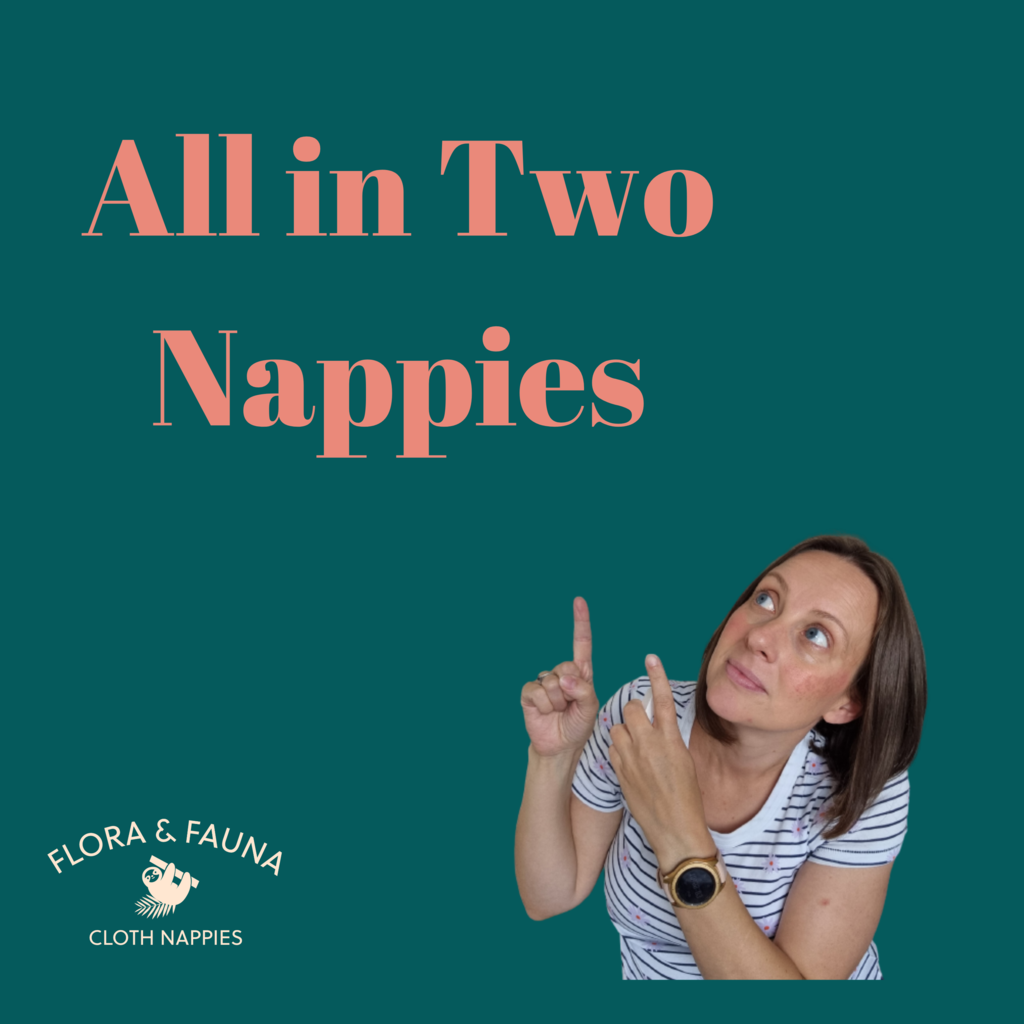 All in Two Nappies
In today's episode I'm going to tell you everything you need to know about All in Two (Ai2) nappies. The pros, the cons, and what considerations to make when deciding whether these are right for you and your family.
Ai2 Nappies are usually sold as a complete product but consist of 2 parts. An absorbent inner part, plus a waterproof outer. They key feature that makes them an all in two nappy is that more often than not these two elements fix together usually with a popper or two. Once poppered together they are fairly similar to an All in One nappy, there is just the extra element of putting the 2 pieces together.
Pros - the great things about ai2s
Once the pieces are snapped together they are very easy to use, much like an All in one style. They go on to baby much like a disposable, in just one move.
Ai2 require fairly minimal preparation before use. Once out of the wash and dry is a case of pairing up 1 inner piece with 1 outer piece and snapping together.
Similar to the all in One Nappies these can be a good choice for nursery, a childminders or grandparents etc but it would be helpful to prepare them ready for use before hand.
All in twos can sometimes accommodate boosters. Even if they are not specifically designed to have space for any extra boosting it is often possible to lay an insert on top of the absorbent part without causing any kind of problem. This is an additional insert that you might need to add to achieve the level of absorbency you need.
Cons - the less attractive aspects of ai2 nappies
Price - the prices of all in twos varies but like AIOs some can be around the £25 mark meaning they can work out as quite an expensive option. There are however a few brands that are nearer the £20 price point.
Flexibility - ai2 nappies offer an element of flexibility that Ai1 nappies don't. For example, some brands offer a choice of absorbent inserts to go with the outer cover - also known as wraps. Similarly, you can also use other brands and products with the covers even if they aren't specifically made to snap in. For example, most outer covers are able to easily accommodate a prefold nappy or a couple of pocket nappy inserts both of which I will explain in a later episode.
Similarly, the nature of an Ai2 nappy system is such that it can work well to have a greater number of absorbent inner pieces than you have outer wraps. The reason this is possible is because, assuming the wrap isn't soiled when you do a nappy change, you can simply swap the inner part and reuse the wrap two or three times.
The quality of one brand over another can vary and this is often, but not always, reflected in the price. In a later episode I will talk in more detail about how to decipher the likely quality and performance of a nappy based on the materials used.
Drying time - ai2 nappies have a shorter drying time than All in One (AIO) Nappies because the outer covers will dry in a very short space of time. Probably a few hours. The inner parts - the inserts - will take longer as they are a thick wedge of fabric layers. However, you might be able to speed up the drying time if they can go in tumble dryer on low.
This is when the idea of having more inserts than wraps comes into its own. The wraps can be back in use within the same day.
With each brand of all in two the absorbency of the nappy will differ. This absorbency is dictated by factors such as which fabric, or fabrics, have been used.
Also a factor is how much fabric has been used. You will often see product descriptions that tell you how many layers of a fabric is included in the nappy to give an idea of how absorbent it will be compared to the next one. There will be a separate episode on fabrics coming up soon.
Following on from absorbency, similar to the AIOs, some might find that Ai2s aren't absorbent enough and that they need to boost the nappy with an additional fabric insert. The ability to do this is a pro as it would be annoying if you found you needed to boost but couldn't. However, the flip side means that if you find you need to boost the all in two the over all cost is increased and the level of preparation required increases.
Drying time should be something you give consideration to when choosing nappies. As an example, in my house the washing machine goes on every day. I need to be sure that each load of washing will be dry within 24 hours to make room for the next one as I only have space for 1 airer to be permanently up. If you don't have space for nappies to be hanging somewhere for 2 or 3 days then all in two nappies might be an option. There are however faster drying styles worthy of consideration.
What other people say about All in Two's
I recently asked the members of a popular Facebook group what they like the most and least about All in Two Nappies and here are some of the responses (paraphrased where necessary).
'Wipe and reuse the shell, cheaper way to cloth and quicker to dry too'
'I like that I can tumble dry the inserts while the outer dries quickly and no stuffing necessary. Most just pop back together. Quick and simple.'
'they're easy to set up, all you have to do is popper in an insert on top of the shell. They tend to dry quickly, although that depends on the insert'
'I find it harder to boost as the poppers can make it hard to add absorbency behind the insert, although you could boost on top of the insert or just use a different insert. A lot have similar popper sets ups, making them interchangeable'
'So quick and easy! All you have to do is pair up the inserts to the shell and popper together! Good to go!'
Warning
A standard warning I'm compelled to include a often possible: it is advisable to consider a mixed collection of nappies rather than going all in with one style.
Whilst I appreciate this makes matters feel a little more complicated you might find that your baby wees a lot first thing in the morning but afternoons are fairly light. Or, you might find you like something quick and easy for changes whilst out and about but you prefer the performance of another style and so would rather stick with that type whilst at home.
Don't dwell on this side of things but do consider just trying out a few of something before committing to 20 of one specific nappy from the get go.
Conclusion
Now you know what an all in two style cloth nappy is and what is great, and not so great, about them.
Be sure to listen to the next few episodes where I will cover other styles of nappy so that you are able to make informed choices about which cloth nappies might be right for you and don't forget to request our cheat sheets via the link in the shoe notes.
Thank-you for listening to The Cloth Nappy Podcast.
To listen to this episode click HERE