What are the different types of cloth nappy?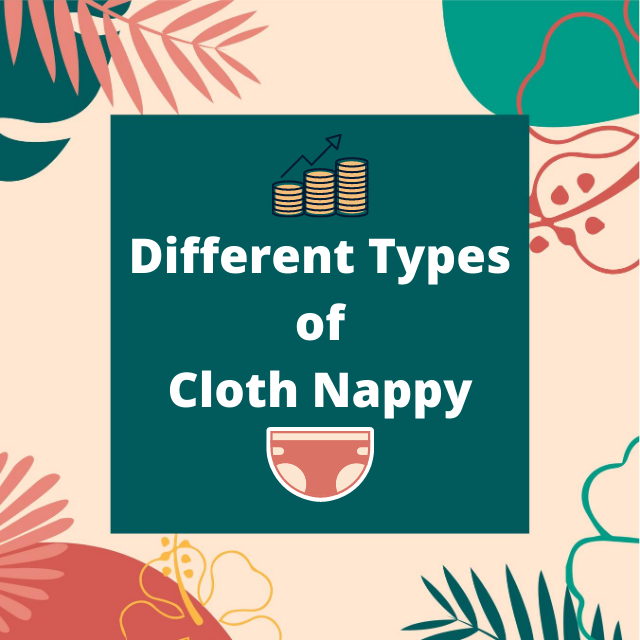 What are the different types of cloth nappy and how do I chose?
Are you thinking about using cloth nappies on a soon to be born baby or, thinking about making the swap for a baby who is already here?
If you are anything like us you will have done a few google searches, found some groups on Facebook and followed a few accounts on Instagram. Yes? Great. So what's stopping you getting stuck in and using cloth nappies?
Overwhelm!? Cloth nappies can be overwhelming when you are new to the subject. It is entirely possible to read so much you end up more confused.
Welcome to Flora & Fauna Cloth Nappies and welcome to our blog.
This article will NOT tell you everything you need to know about using cloth nappies. It won't answer every question either but please, read on.
What we aim to do in this blog post is to give you a solid base understanding of the different types of cloth nappies and why you may choose to use them, or not. There are various types and a multitude of brands. Often, the brand names and models (like Fiesta – a car made by Ford, it's not a Corsa because they are made by Vauxhall but they are similar sized cars and do the same job) get muddled up with the types of nappy and cause the whole subject of cloth nappies to become totally overwhelming and seem like too much trouble.
Different types of cloth nappy
This list is surprisingly short.
Flat Nappies: Muslins, Prefolds and Terry Nappies
Fitted/Shaped Nappies: these are often made of terry cotton or similar but rather than being a flat nappy they are shaped into a nappy shape ready to put on the baby
Two-part Nappies: this is a way of talking about the use of flat nappies or fitted/shaped nappies with waterproof wraps
All-in-two nappies: these nappies consist of a waterproof wrap and an absorbent inner which are attached together to create a whole nappy. 'All in two parts' if you like.
Pocket Nappies – These are waterproof nappies with a pocket for you to add some absorbent fabric. Usually called an insert.
All in One nappies – These are a single piece nappy with no extras, no folding, no attaching together.
Let us next investigate the pro's and con's of each type of cloth nappy.
Flat Nappies
Muslins and Terry nappies are the stalwart of the cloth nappy world. Most people over the age of 30 would have worn Terry nappies. They are square sheets of fabric – most often cotton. Muslins are a flat woven cotton whereas a Terry is quite simply like a towel, full of cotton loops. Prefolds are a slightly more modern often coming in a rectangular shape. A panel down the centre typically has 6 layers of cotton and the two outermost panels are often 4 layers. This provides a more absorbent middle. The key benefits of flat nappies are they are relatively cheap. They are incredibly absorbent. They are the easiest to wash and the quickest to dry. There are lots of folds to choose from based on what you find easiest, neatest, or suits your babies shape the best. Flat nappies are most commonly cotton however bamboo fabric is also now available and offers even more absorbency. Bamboo terry nappies are a popular option for night time nappies. What are the con's of flat nappies? Well, there are very few downsides to flat nappies but the key objection is that they require complicated folding. It's a bit of a myth however, the folds are not complicated and once you've done your chosen fold once of twice they are really easy and oddly satisfying! View our range of flat nappies here.
Fitted Nappies
Fitted Nappies are just like a flat nappy that has already been folded. They are produced in a nappy shape so they don't require folding, just placing onto the baby. The benefits of fitted nappies are that they can be very absorbent when offered in cotton or bamboo fabric. They are easy to fit to the baby. Lots of people like using bamboo fitted nappies as night time nappies due to the level of absorbency. The con's of fitted nappies are again very few but because they are not a flat piece, they take longer to dry than a flat nappy. Bamboo fitted nappies especially can take a considerable amount of time to dry. View our range of fitted nappies here.
Two-part Nappies
Two-part nappy refers to flat nappies and fitted nappies. Both of these varieties of nappy require a waterproof wrap over the top hence the expression 'two-part'. Rather than a type of nappy it is a type of cloth nappy system but it is a term you will come across regularly whilst researching. A key benefit of a two part nappy system is that the outer wrap can be reused providing it isn't soiled or wet around the cuffs. Some like to alternate 2 wraps throughout the day. View our range of wraps here.
All-in-two Nappies
A type of nappy system and available from lots of brands. These nappies are made up of two parts which most commonly attach together and are placed onto the baby in the same way as a single nappy, or the same way as a disposable might be. The pro's of All-in-two cloth nappies are that the absorbent inner can be changed but the outer wrap can be reused assuming it's not soiled or wet around the cuffs. They dry relatively quickly but speed depends on the fabric of the inner, absorbent, part. The waterproof piece will dry in just a few hours. The downsides of All-in-two cloth nappies are that they require a small amount of assembly. In some cases the wraps are only compatible with their own inserts too. For flexibility, the ELF Diaper, Bells Bumz and Frog and Bear wraps are all compatible with any inserts that have a snap at the back. These include, the Frog and Bear inserts and the Bells Bumz Z Soaker and Z Booster products. These options offer really flexible All0in-two nappies.
Pocket Nappies
Pocket nappies are a waterproof wrap with the addition of a stay dry layer of fabric. With an opening, usually at the back, a pocket is created. Inside the pocket an absorbent part is added, or stuffed. Pocket nappies are brilliant daytime cloth nappies because there are various options to choose from when stuffing a pocket nappy. Inserts are available in various fabrics but they can also be stuffed with small prefolds, muslins or thin terry nappies. You can try out different combinations of inserts to find out what works for you and your baby. Pocket nappies dry very quickly due to having no absorbent parts. Inserts dry more slowly but depending on the material, some will dry quicker than others. Pocket nappies are a popular choice for sending to childcare where the provider might be unfamiliar, or not confident, with cloth nappies. The relative con's of pocket nappies are that the whole nappy should be changed each time because it will all be wet. Also, pocket nappies are not considered to be useful as night time nappies. The reason for this is that the number of absorbent inserts required to last 8-12 hours would compromise the fit of the nappy and probably result in leaks. To view our range of pocket nappies click here.
All-in-one Nappies
The All-in-one nappy is, in looks, the most similar to a disposable nappy and is often the most tempting. The nappies have everything included and just need to be put on the baby. They consist of the waterproof outer and the absorbent parts all sewn together. The benefit of all-in-one nappies is that they are simple. They don't require folding or stuffing. The downsides of all-in-one nappies are that absorbency can sometimes (not always) be poor and drying time can be long. All in one nappies sometimes need boosting. In addition, all-in-one nappies are relatively expensive compared to other styles of nappies. To view our range of All in One nappies click here.
A note on absorbency
A key elements of cloth nappies are the absorbent parts. The materials can vary and should form part of your decision making process. As a general rule, the most absorbent a fabric or material, the slower it is to dry. As an example, microfibre is fast to absorb, can't hold very much, and is also the quickest to dry. Bamboo on the other hand absorbs more slowly but can hold far more liquid. Bamboo takes considerably longer to dry. We've created a free printable on this and you can find it on our website here. It is a good idea to consider these factors alongside the different types of nappy and consider how to find a good balance for all seasons!
We have outlined the main types of cloth nappy along with some of their pro's and con's. Armed with this knowledge you can decide which types of nappy most suit your budget, your lifestyle and your home (think drying space).
If we can help in any way feel free to contact us via the Contact Us page or via our Facebook or Instagram